More Than 4,000 Consumers Have Bought a Car Using Cash For Clunkers Rebate
The CARS government rebate officially started Monday, but 4,026 vehicles have already been purchased under the program as of early Tuesday, the National Highway Traffic Safety Administration said.
The NHTSA said the vouchers total $17,035,500 so far. Car shoppers who are planning on taking advantage of the $3,500 to $4,500 rebate can rest assured that there is still about $933 million left to use toward a new car purchase or lease, the Detroit News reports. This is after subtracting $50 million in administrative costs to run the cash for clunkers program.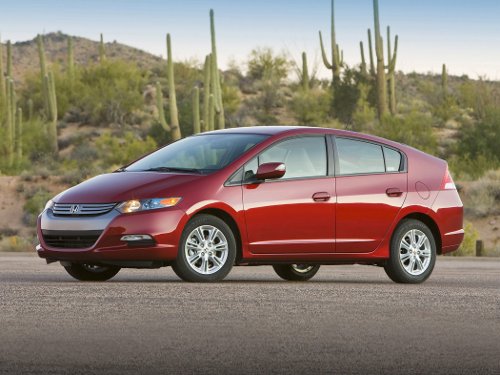 The government wants consumers to use the cash for clunkers rebate toward the purchase or lease of a new, fuel-efficient vehicle, like the Honda Insight pictured.
Many dealers around the country started giving buyers the CARS rebate as early as July 1. This means they took a risk to get the sale finalized, especially since the EPA changed about 100 vehicles' mileage ratings, disqualifying some trade-ins and qualifying others.
Dealers who did early sales under the program essentially had to wait until Monday to submit the paperwork to the government to get their reimbursement.
NHTSA spokesman Rae Tyson said 2,550 of the vehicles purchased were passenger cars and the rest were light trucks. Currently, 20,564 dealerships have registered for the CARS program.