2011 Infiniti M Named August Car of the Month by NADAguides.com
The 2011 Infiniti M56 luxury sedan was named August "Car of the Month" by NADAguides.com, a site that provides vehicle pricing and information.
"This newest member of the Infiniti M series really steps up to contenders in the luxury segment with key safety and technology features – a key reason the M56 was selected as our Car of the Month; BMW and Lexus have some sturdy competition on their hands," Don Christy, Jr., president of NADAguides.com, said in a statement.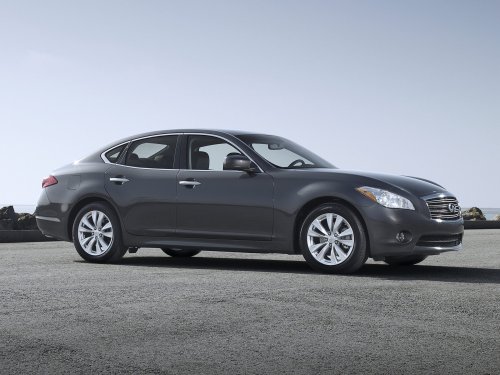 The Infiniti M56 has a 5.6-liter, V8 engine with 420 hp and 417 lb-ft of torque. The luxury sedan also has an adaptive shift control system that uses a learning algorithm to adjust the automatic shifting according to your driving style. The M56 also has distance control technology that will slow or accelerate automatically in order to maintain a safe distance between the car and other vehicles.
The Infiniti M56 comes with all the bells and whistles you'd expect on a car in this price range. It has heated or cooled front seats, touch-screen, voice-activated navigation, 16-speaker Bose Studio Surround sound system with 5.1 digital surround sound, iPhone, iPod, Bluetooth-enabled devices and USB memory sticks.
The base price for the M56 is $57,550 and increases to $60,050 for the AWD version. If the Infiniti M56 is on your short list of cars you're interested in buying or leasing, the luxury car is available with 2.9 percent auto loan financing for up to five years in August for well-qualified buyers. You can also lease the M56 for $749 a month for 36 months with $4,030 due at lease signing.