Car Shoppers Can Save Most Money in Next 30 Days
If you planned on buying a new vehicle before the end of the year, you might want to consider buying soon, as prices are expected to drop during the next month on more than 90 percent of new cars, Edmunds.com reports.
"The next 30 days will be the best time of this year to get a great deal on a car, as there is still sufficient selection of old model year bargains and prices are generally trending downward," said Jessica Caldwell, Edmunds.com senior analyst, in a statement.
If a certain car, truck or SUV has been completely updated for 2011, shoppers should see big sales on the older version of that model. Obviously, most newly redesigned 2011 models will be tough to negotiate the price on, but some already have pretty good incentives, like the 2011 Hyundai Sonata, which has a $199 monthly auto lease payment incentive this month. Edmunds.com predicts that due to the economy, even new 2011 models will see prices fall a few months after they become available.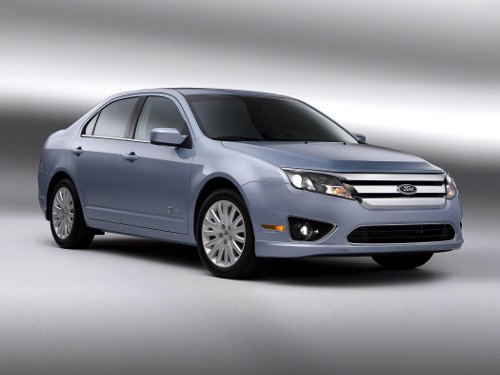 Hybrids from the 2010 model year, like this Ford Fusion Hybrid, will have big discounts during the next 30 days, as gas prices remain low.
Edmunds.com says discounts will also be generous on 2010 model-year big trucks, large SUVs, large vans, premium luxury cars and hybrids.
"We also expect dealers to be increasingly flexible when negotiating prices for last year's hybrid vehicles like the 2010 Ford Fusion Hybrid, 2010 Honda Insight, 2010 Mercury Milan Hybrid and 2010 Toyota Camry Hybrid," said Edmunds.com Analyst Richard Arca. "Gas prices aren't high enough to motivate shoppers to consider them, especially when incentives are fairly generous on some of their non-hybrid counterparts. Dealers are ready to clear out the old inventory and may make some compelling deals, especially as some new competitors are entering the market."