Edmunds.com: Ford May Surpass GM in March New Vehicle Sales
Ford may sell more new vehicles in March than General Motors, according to analysts at Edmunds.com. Ford is predicted to sell 210,400 units in March (including fleet vehicles), while GM is expected to sell 208,400 units.
This would put Ford up 14.5 percent compared to March 2010 and up 34.4 percent from February 2011. GM would see an increase of 10.8 percent compared to March 2010 and an increase of 0.7 percent from February 2011.
"GM seems to have pulled back on incentives in March and could suffer a sales hangover through the next few months, given that the company's earlier offers have been quite generous and may have pulled ahead future sales," said Edmunds.com Senior Analyst Jessica Caldwell. "Unless GM generates significant month-end activity or Ford runs into constraints with inventory, Ford may overtake GM in monthly sales for only the second time since 1998."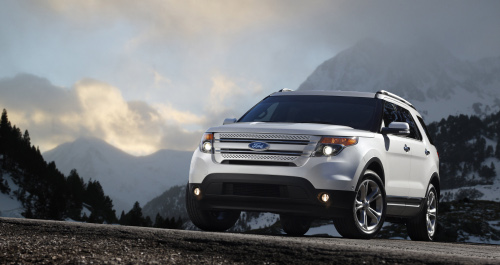 Ford may sell more new vehicles than its rival, GM, in March.
Edmunds.com predicts that total new vehicle sales in March (including fleet) will be about 1,242,000 units, which would be a 16.5 percent increase from March 2010 and a 25.1 percent increase from February 2011. Retail vehicle sales are expected to be about 987,000 units.
Edmunds.com estimates the average U.S. new car manufacturer incentives in March will be $2,321 for every vehicle sold, which is down $245 from February 2011 and down $494 from March 2010.
In March, Ford is offering 24-month auto lease deals for its Ford brand and sign and drive leases for its Lincoln brand. Zero percent auto loan rates are available on select 2010 and 2011 Ford and Lincoln models this month. Cash rebates of several thousand dollars are also available on new Ford and Lincoln vehicles in March.
General Motors is offering sign and drive leases on its luxury Cadillac and Buick brands in March on select models. Auto leases for 39 months are available on some Chevrolet and GMC vehicles. Zero percent auto loan financing is being offered across all GM brands except Cadillac this month, who is offering 1.9 percent rates. Cash rebates are available on select Buick, Chevy and GMC models. GM is also promoting its "Truck Month" in March, with special deals on GMC and Chevrolet trucks and big SUVs.