Charlie Hunnam Rides His Harley Just Like Jax on Sons of Anarchy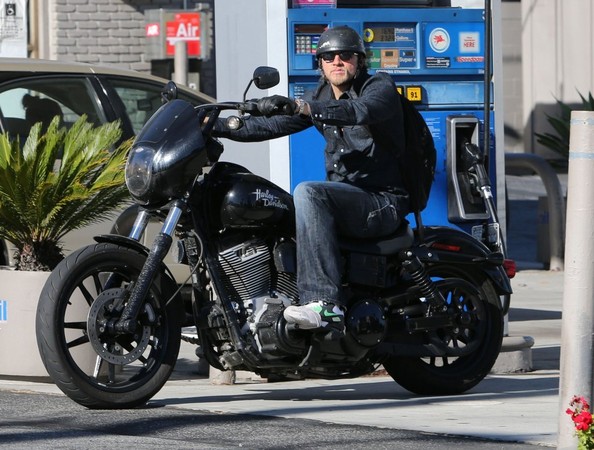 Charlie Hunnam rides a Harley Davidson like Jax, his Sons of Anarchy character. Unlike Jax, Charlie Hunnam isn't a gangster tough guy on his bike, he rocks a jean jacket instead of a fully patched vest. He also doesn't kill people, so while you should give him a wide berth because he's on a motorcycle, don't go screaming in the other direction if you see him on the road.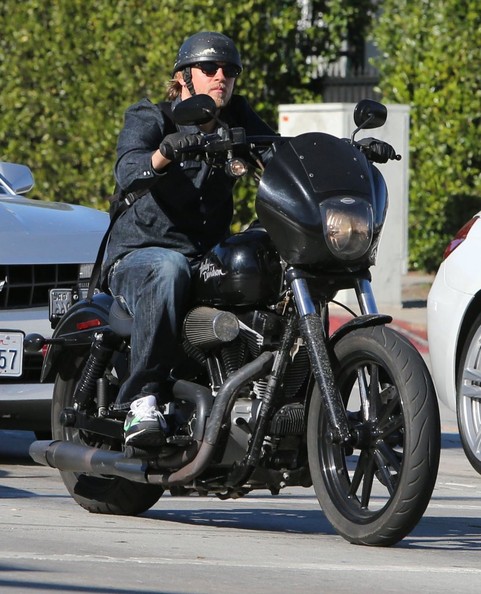 Charlie Hunnam's Harley Davidson isn't exactly the same as Jax' Harley, but he does have the same style of small windshield. Most of the time Harley riders either go for a full windshield or none at all, so Charlie must have grown attached to the amount of wind Jax' bike lets through.
Check out the cars of Sons Of Anarchy here.
Note: the original version of this story said that the character Jax on Sons of Anarchy wore steel toed boots. A sharp-eyed reader pointed out to us that Jax actually wears sneakers on the show.
Images via Zimbio.