Dwight Howard's Ferrari FF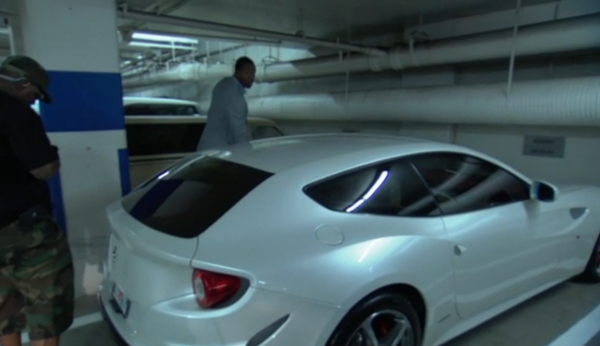 Dwight Howard hasn't yet decided where he's going to play next year. Hopefully we can avoid a spectacle like LeBron James' Decision when he does. Wherever he goes at least he'll be driving in style there. Dwight Howard drives Ferrari FF. Dwight Howard gets a point in my book for driving a Ferrari FF. In addition to being a supercar and having the performance and luxury you'd expect in a $300,000 car, the Ferrari FF has a unique look you won't find in another supercar.
If the Ferrari FF looks a bit odd to you, you probably aren't a car nerd. The Ferrari FF is what's known as a shooting brake bodystyle – a hatchback coupe built as a sports car, not an economy car body like your typical 3-door hatchback. The only other notable shooting brake in recent history was the short lived BMW M Coupe that was on sale from 1999-2002.
The Ferrari FF is named for its four seats and four-wheel drive, though I wouldn't want to be the poor soul that gets stuck behind the 6'11 Dwight Howard in it. The FF also has the largest engine ever available in a production Ferrari, a 6.3-liter V12 that makes 651-horsepower and 504 lb-ft of torque. The Ferrari FF will accelerate from 0-60 in 3.7 seconds and has a 208-mph top speed.
Source: Celebrity Cars Blog.