GM Told to Prepare For 'Surgical' Bankruptcy
The U.S. Treasury Department is instructing GM to prepare for a fast, "surgical" bankruptcy filing by June 1, even though GM says it can reorganize without filing for bankruptcy, The New York Times reports.
Anonymous sources who are not authorized to speak on behalf of GM said that one plan being considered would create a new company that would buy GM's good assets almost immediately after a bankruptcy filing. The less desirable/bad assets, including unwanted brands, factories and health care obligations, would remain in the old company, which could be liquidated over several years.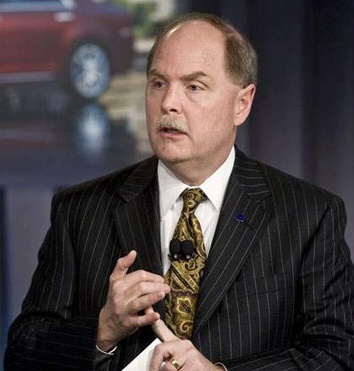 Last week, members of President Obama's automotive task force were reportedly in discussion with GM officials and advisers in Detroit and Washington and are expected to continue talks this week.
"If we need to resort to bankruptcy, we have to do it quickly," GM CEO Fritz Henderson (pictured) said in an interview with the Canadian Broadcasting Corporation.
Will a fast bankruptcy that splits GM into two companies, one with good assets and the other with the bad assets, help the automaker get back on track and sell cars? Maybe it is time for GM to dump its bad portions and move on.
Image via worldcarfans.com.