Honda Recalls Accord Crosstour For Airbag Problem
Honda is recalling certain 2010 Accord Crosstour models due to an assembly problem that could cause the front passenger airbag to deploy incorrectly in an accident. The National Highway Traffic Safety Administration reports that the front passenger airbag may not have been assembled according to correct specifications.
If the Accord Crosstour were in a crash, the front passenger airbag may not deploy as intended. Obviously, this poses a risk to whoever is sitting in that seat, but the NHTSA says a child who isn't wearing a seatbelt and sitting in the front passenger seat is at greater risk of injury if the airbag deploys incorrectly. Clearly, your child should be sitting in the back seat with his or her seatbelt on.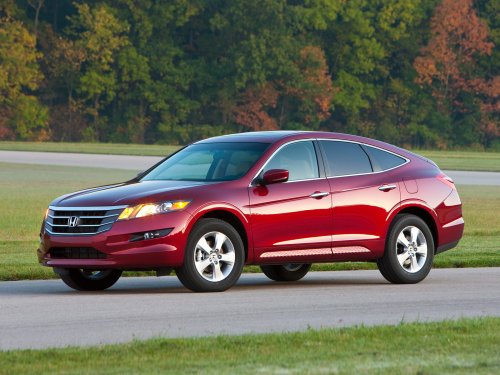 Honda dealers will inspect and replace the passenger airbag module if needed for free. Owners will be contacted by Honda and the repairs will start Wednesday, Sept. 22.
If the Honda Accord Crosstour was on your short list of cars to buy and you're considering alternatives, you might want to take a look at the Ford Taurus, Buick LaCrosse or Audi A3.
The 2011 Ford Taurus can currently be purchased with auto loan rates of 0.9 to 4.9 percent for 36 to 72 months or $1,500 in cash back rebates. The 2011 Buick LaCrosse has 3.9 percent car loan financing for up to 36 months for qualified buyers in September. The 2011 Audi A3 can be leased for $349 a month for 36 months with $2,993 due at signing.
If the recall doesn't bother you, the 2010 Accord Crosstour can be leased for $249 a month for 36 months with $2,959 at signing this month.