Justin Bieber's Murdered Out Range Rover and Leopard Print Audi R8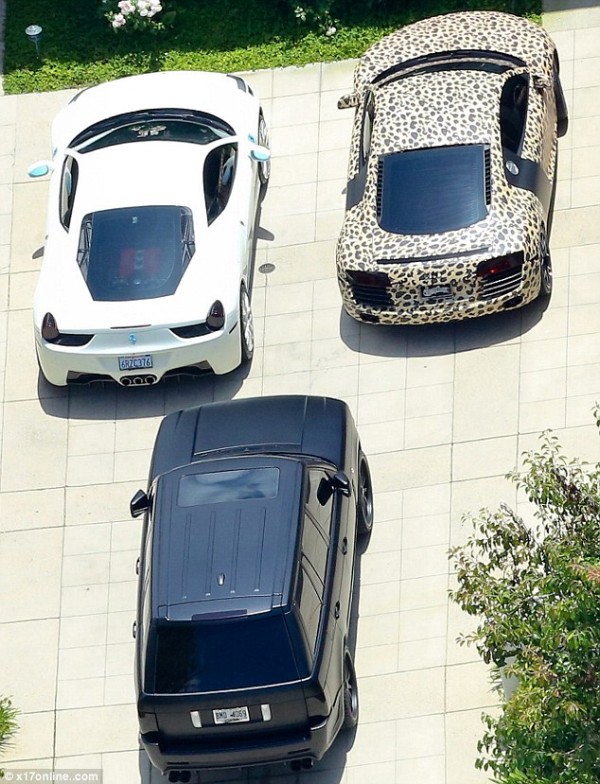 Justin Bieber is developing a particularly interesting personal style. In the pictures I see of him, he seems to always have on something leopard print, which is a pattern I thought was reserved for women trying to advertise that they are single and looking to remedy that situation as soon as possible.
Maybe that's what Justin is doing with his Audi R8, saying 'come and get me boys,' then using the 550-hp V10 engine (assuming he has the V10 Plus model) to embarrass those boys.
When he's not driving his Audi in outrageous leopard print, Bieber still has his gorgeous white on white Ferrari 458 Italia. For the days when a tiny two-seater sports car won't do, Justin Bieber murdered out his Range Rover, painting it flat black with wheels to match, but leaving some of the chrome trim to set off the blacked out look, which is a good choice especially on such a big vehicle.
Image via Celebrity Cars Blog.