Ludacris' Bentley Continental GTC Convertible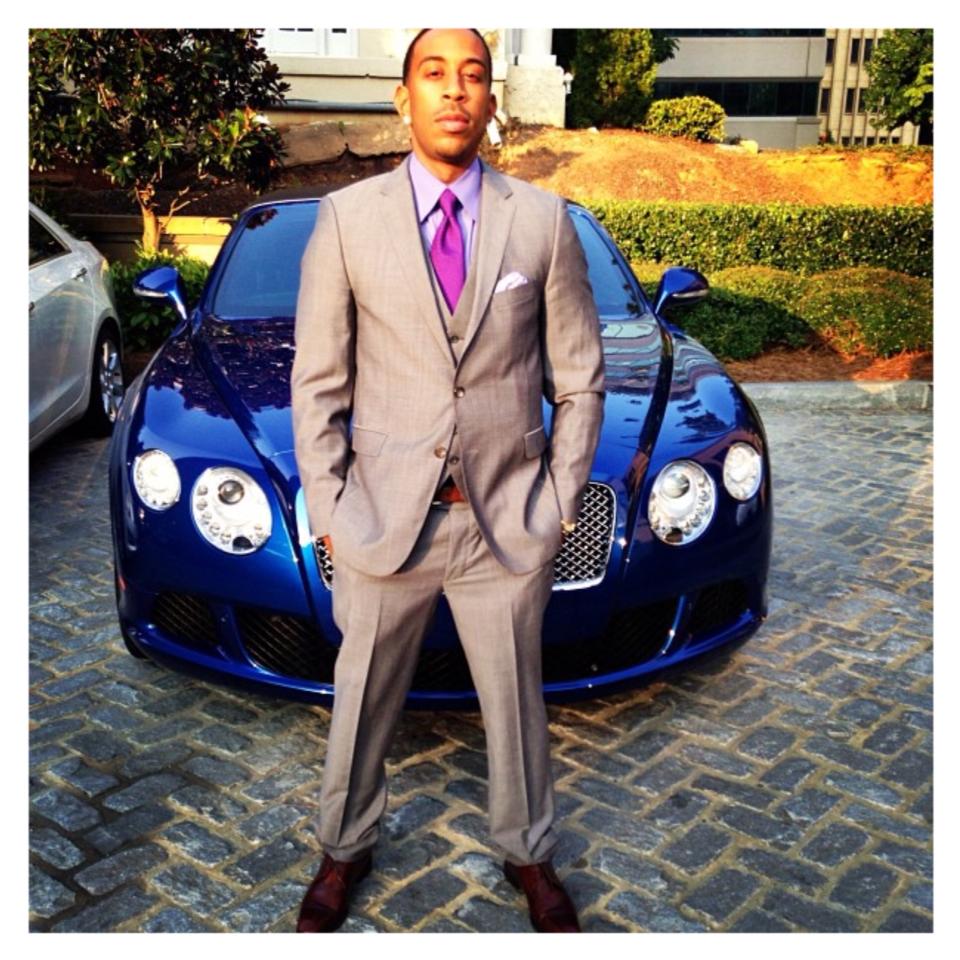 Ludacris posted this photo of himself to Facebook posing with his Bentley Continental GTC just before the welcome to Atlanta dinner to kick off the Luda Day Weekend party, which just so happened to fall on the same day as Labor Day Weekend. Luda Day Weekend featured a charity dinner, concerts, a celebrity basketball game and a pool party, all to benefit a variety of charities.
Ludacris' Bentley Continental GTC convertible is a gorgeous car, and Ludacris' hair is short enough that he can drive with the top down without any fear of messing up the do. The Bentley is a bit flashier than Ludacris' Acura Legend, and while I think everyone would pick the Bentley if they had the choice, the Acura probably lets Luda drive around with a bit more anonymity. Luda's Bentley is also less flashy and a bit classier than Soulja Boy's bright red Bentley Continental coupes.
The Bentley Continental GTC starts at $191,400. The Continental GTC V8 and has the option of a twin-turbo 4.0-liter V8 engine with 500-horsepower or a 6.0-liter W12 engine with 567-horsepower.
Image via Ludacris' Facebook.