Michael Jordan's 2007 Mercedes-Benz McLaren For Sale
NBA great Michael Jordan's 2007 Mercedes-Benz SLR McLaren 722 is on sale and you can be the lucky owner. You'll only need to come up with $429,998.
The car is listed on eBay Motors and if you'd like to bid, you still have 10 days left. A $500 deposit is due within 24 hours of agreeing to buy the car if you're the winning bidder. Full payment is required within five business days of paying the non-refundable $500 deposit. You're also responsible for picking the car up or paying to ship it to your city. It's currently located in Houston, Texas.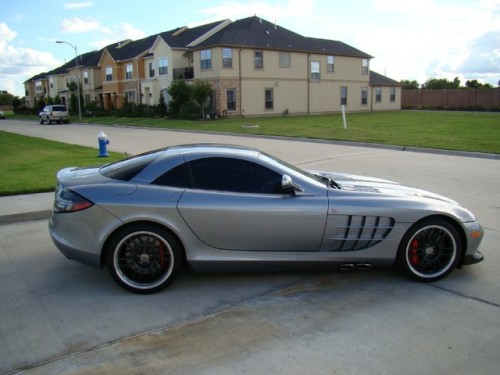 Since the car is being sold by A&M Auto Exports, you'll also have to pay a $50 document fee and $75 dealer services fee to cover your license plates and other services. A&M Auto Exports will have you picked up from any major Houston airport for free after arrangements have been made.
The McLaren only has 962 miles on it, which is great for a three-year-old car. A new McLaren goes for about $475,000. Michael Jordan's McLaren is crystal antimony grey with a black leather interior. The car has a 5.5L SEFI AMG supercharged V8 engine.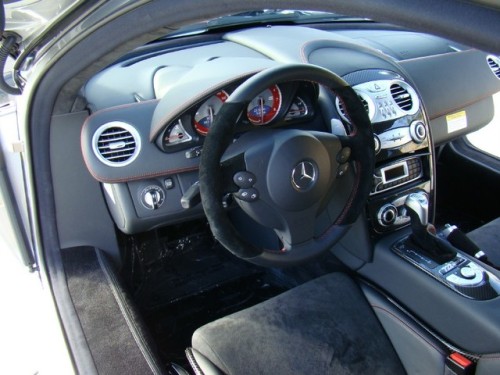 If you're interested in bidding on Michael Jordan's Mercedes-Benz McLaren, good luck finding an auto loan to pay for it. A $429,998 auto loan over four years at 6 percent will cost you $8,684 a month. That's after a 20 percent down payment of $85,999.60.
With most lenders requiring about a 15 percent payment-to-income ratio these days, you'll have to earn $57,893 a month to really be considered for the car loan. This means your annual salary should be about $694,716. Yes, you'll most likely have to be very wealthy to buy Michael Jordan's car.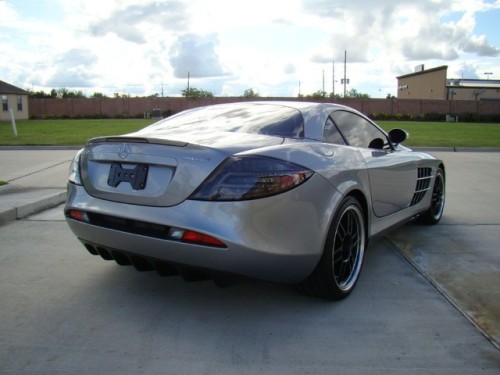 Images courtesy A&M Auto Exports.