Manny Pacquiao's Porsche Cayenne Turbo and Lincoln Navigator
Filipino boxer Manny Pacquiao drives many cars, including a 2005 Lincoln Navigator and Porsche Cayenne Turbo. Pacquiao can afford lots of luxury vehicles since he makes millions of dollars for every fight. He's sure to make millions more after his Nov. 13 fight against Antonio Margarito.
Top Gear Philippines reports that Pacquiao also has a Chevrolet Suburban, Ford Expedition, Mitsubishi Pajero V6, Mitsubishi Grandis, Honda CR-V, Toyota pickup truck, Hyundai Santa Fe, and Mercedes-Benz SLK.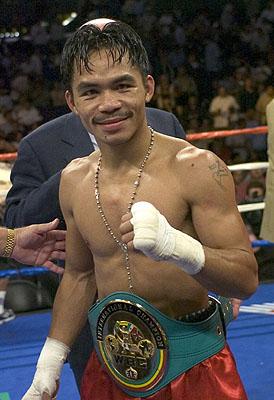 The retail value for a 2005 Lincoln Navigator SUV is currently $23,165, according to Kelley Blue Book. If Pacquiao took out an auto loan to purchase the luxury SUV, his auto loan payment would cost $467 a month, with a 20 percent down payment and a four-year auto loan with a 6 percent interest rate. That's not too bad, considering most celebrities' monthly auto loan payments are in the $2,000 and up range.
A 2010 Porsche Cayenne Turbo (pictured below) has an MSRP of $99,900. If Manny took out an auto loan for his Porsche Cayenne Turbo, his monthly car loan payment would run him $2,017, with a 20 percent down payment and a four-year car loan with a 6 percent interest rate. The Cayenne is definitely more in the range of what professional athletes spend on their cars.
Hopefully Pacquiao wins his upcoming November fight so he won't default on any of his auto loans and so he can stimulate the economy by buying more luxury cars.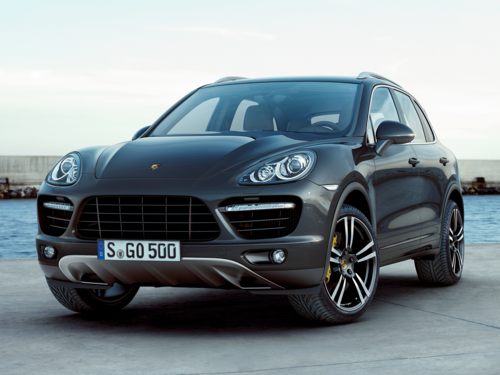 Top image via mesedilla.com.