Top 10 Celebrity Auto Loan Stories of 2010
Our celebrity auto loan stories are some of the most popular on our website. Although our readers mainly come to AutoLoanDaily.com to learn how to navigate the car loan or lease process or see what incentives are available that month, they usually check out our celebrity auto loan stories while they're here.
We looked through our statistics from 2010 to find the top 10 most read celebrity stories on our site. Eight of the top 10 stories involved professional athletes. Tom Brady's Audi accident in Boston made our list twice. Click on each story title to go directly to that celebrity story.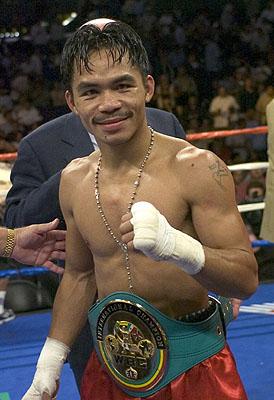 Boxer Manny Pacquiao's fleet of expensive cars was the most read celebrity auto loan story of 2010 on AutoLoanDaily.com.
Copyright © 2010 AutoLoanDaily.com. All rights reserved. This material may not be published, rewritten or redistributed without permission.
Image via mesedilla.com.