Mitsubishi, Suzuki, Ford Recall 89,000 Vehicles For Relatively Minor Problems
It certainly has been a week full of recalls from several automakers. Mitsubishi, Suzuki and Ford have added themselves to the recent recall list with a combined 89,068 affected vehicles.
Mitsubishi is recalling 19,410 Endeavor SUVs from model years 2006 to 2008 for an electric software problem that affects the heat and air conditioning functions. The affected Endeavors have manual air conditioning. An incorrect heater controller signal could cause the air flow from the vents to randomly change direction and/or the temperature might briefly switch between hot and cold.
The problem could cause the defroster not to work properly and result in poor windshield visibility, which might cause a crash, the NHTSA reports. Mitsubishi dealers will repair the mode door shaft for free, starting in December.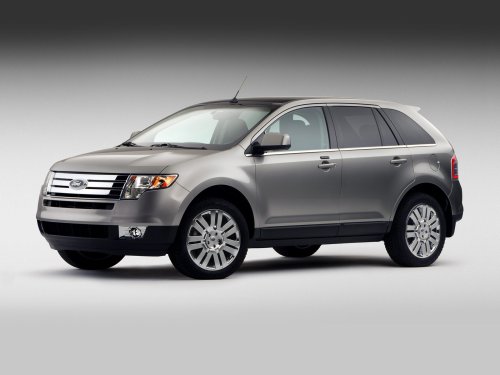 The 2011 Ford Edge is included in the liftgate lock recall.
Suzuki is recalling 69,587 SX4 vehicles from the 2007 through 2010 model years for possible loose screws that could cause the exterior side mirrors to fall off the car. Certain 2007 SX4 hatchbacks and 2008-2010 SX4 hatchback and sedan models are affected. The three screws that secure each outside rear view mirror to the base can come loose from vibration and fall off the car. If the mirror falls off, the driver will have reduced visibility, which increases the risk of a crash, according to the NHTSA.
Suzuki dealers will replace the screws on both mirrors free of charge. The recall fix hasn't been scheduled yet, but owners will be notified.
Ford is recalling a whopping 71 Ford Edge and Lincoln MKX SUVs from the 2011 model year for a problem with the lock on the liftgate. The NHTSA says electronic settings might cause the liftgate lock not to work and owners might not be able to lock it with interior buttons or with the key fob remote.
Ford dealers will update the electronic settings free of charge and will notify owners starting Nov. 1.
These recalls are relatively minor and if you're considering buying any of the recalled vehicles, you're in luck. Suzuki is offering 0 percent auto loan rates on all its 2010 models in October. The 2010 and 2011 Mitsubishi Endeavor are also 0 percent this month. Ford's 2010 Edge and Lincoln's 2010 MKX are also available with 0 percent auto loan financing in October.