Saturn Dealers Start the Shut-Down Process
After learning their fate Wednesday, Saturn dealers now begin the process of shutting down and selling the remaining inventory.
Saturn dealers have until the end of October 2010 to close, but most will not last that long, as they only have about a four-month supply, or 12,000 vehicles, on their lots right now, the Detroit News reports.
There are no plans to offer any special incentives to help sell remaining Saturn vehicles, GM spokesman John M. McDonald said. Other brands that are winding down like Pontiac are still selling well without any extras, the AP reports.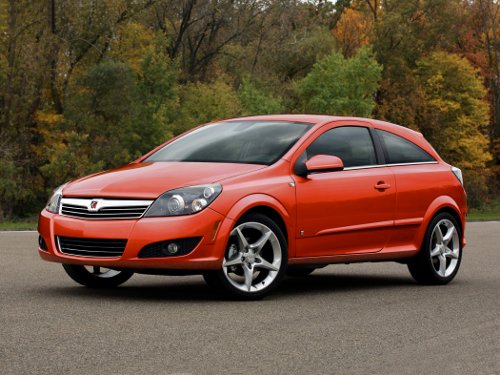 Only 12,000 Saturn vehicles, like the Astra, remain on dealer lots.
During a conference call with GM executives Thursday, Saturn dealers were informed how the closing process would unfurl. The 350 remaining dealers are being offered between $100,000 and $1 million to stay open and gradually sell their inventory of vehicles.
Saturn dealers signed wind-down agreements earlier this year that provide for the orderly closing of their locations instead of seeing their dealerships left in bankruptcy court.
GM said it will cease making Saturn vehicles at plants in Kansas, Mexico and Michigan almost immediately, but will continue to honor warranties after Saturn dealers stop selling cars, the AP reports. Saturn owners can still get their vehicles serviced at GM's remaining dealerships once their Saturn dealer shuts down.
"This is nothing short of the bride running away at the altar," said Lou Gonzales, president and owner of the Saturn of Antelope Valley dealership in Palmdale, about 60 miles north of Los Angeles. "The millions of Saturn customers across the United States, I'm sure are disappointed. But they will not be left out in the lurch."