Toyota Extends Incentives Through April
Toyota's 0% auto loan incentives and low lease offers will be carried through to April, a Toyota executive said Wednesday.
Bob Carter, group vice president at Toyota Motor Sales USA, told reporters at the New York International Auto Show that Toyota would continue to offer the no-interest car loan and discounted lease deals for at least another month and may make free maintenance standard for Toyota customers, The Detroit News reports.
In March, only previous Toyota owners purchasing a new Toyota vehicle were eligible for the free maintenance, which was good for two years.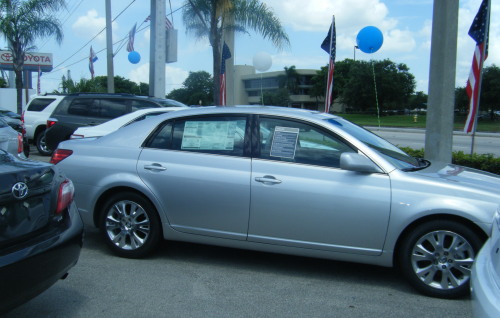 After a massive recall involving more than eight million vehicles worldwide, Toyota announced the generous incentives in March, after its February sales clearly were negatively affected by the recalls.
Several other automakers followed suit in March, matching the 0% auto loan incentives and low lease rates. Cash back offers also were prevalent in March among several automakers.
Toyota's unusually generous incentives helped boost its March sales about 40 percent compared to the same month a year ago. Carter said Toyota will announce its new incentive offers Monday, April 5, when the current incentives expire.
Although Toyota's March incentives helped it rebound from disappointing February sales, continued use of big incentives will lower profits and residual values.