Unlike Justin Bieber, Selena Gomez Has Pretty Boring Taste in Cars
Selena Gomez is dating Justin Bieber, one of the flashiest stars who are in the limelight. Bieber drives a chrome Fisker Karma, has an absolutely gorgeous white on white Ferrari 458 Italia and has a murdered out Ferrari F430. That's two more Ferraris than I have, and both have been not only customized, but customized tastefully (which makes them even more rare in a world where this exists).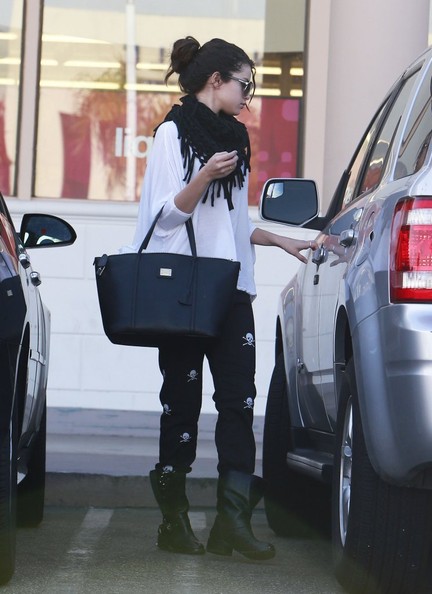 Selena Gomez's car situation is very different from Bieber's. Gomez drives a Ford Escape, The Escape isn't a bad car, my mom drove one for several years and the 200-hp V6 did pretty well for itself on the highway, at least compared to the 93 Explorer it replaced. The Escape is also not an impressive car, it's something school teachers drive.
So how does Selena Gomez, who spends so much of her time with someone so ostentatious, drive such an ordinary car? Is she just so down to earth that she doesn't see the point in flashy cars? Then how does she date someone with such different views? Is the Escape just an undercover car for when Selena Gomez wants to go shopping without attracting attention? Is Selena Gomez's real car in the shop so she's stuck with a boring rental? Let us know your best guess, along with what you think Selena Gomez should drive, in the comments.
Image via Celebrity Cars Blog.