Aggressive March Incentives Force Automakers to Battle For Market Share
Toyota's 0% auto loans, low lease rates and free two-year maintenance incentives have sparked an incentive war, according to IHS Global Insight Analyst George Magliano.
Magliano said market share is now "up for grabs" in the U.S., The Detroit News reports.
"There's going to be a lot of jockeying going on," Magliano said at the NADA/IHS Global Insight Automotive Forum, a lead in to the New York International Auto Show. "This is a really fluid market."
Zero-percent auto loan financing is "back in vogue," Magliano said. Many consumers are still too worried about job stability to feel comfortable buying a new vehicle and taking on a new car loan payment though, he added.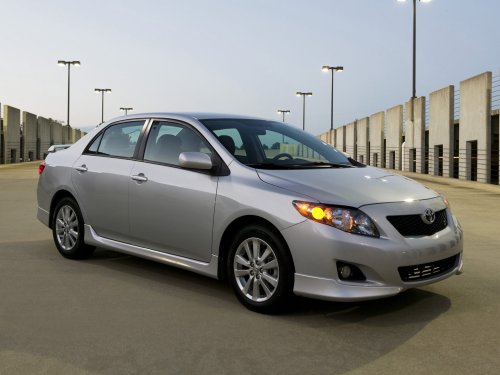 "We need jobs," he said. "We've got a lot of pent-up demand out there."
Magliano said he expects sales to bounce back to 11.8 million units in 2010, due to the generous incentives automakers are now offering in the wake of Toyota's recalls.
"The bottom line is, we've turned the corner," he said.
Toyota was not the only automaker that offered 0% auto loans in March. GM, Chrysler, Ford, Nissan, Suzuki, Kia, Mazda and Mitsubishi also offered buyers no interest car loans this month. When March sales figures are announced later this week, automakers will see if their aggressive incentives paid off. April incentives are expected to entice potential buyers as well.