How Does GM's Vehicle Value Protection Program Help You?
GM announced a few new incentives Tuesday to help spur dismal car sales. One of the incentives is named the Vehicle Value Protection Program. When it was first announced, it seemed quite confusing, so we wanted to break it down so that it's easier to understand.
First, you have to buy a new 2008, 2009 or 2010 GM vehicle (excluding Saab, medium duty trucks and heavy duty trucks) by April 30. Then, make your car loan payments for at least half of the original term. For example, if the length of your auto loan is 48 months, you won't qualify until after 24 months of payments.
At that point, if you want to buy another GM vehicle, you have to compare some numbers. Take what you still owe on the car loan (principal loan balance), not including interest, and compare it to the NADA clean retail price for your vehicle. The dealer is the only place you can get the NADA value.
If you owe more than the car is worth (also known as being upside-down), GM will help cover the difference, or negative equity. There are two options to get rid of your current car. You can either trade it in toward a new GM vehicle at the dealer, or you can sell it to a private party.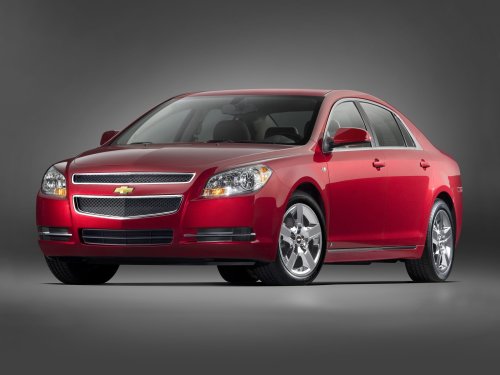 If you're in the market for a new GM vehicel but are afraid it will be upside-down when you're ready for a new one, don't worry. GM's new program will help cover the negative equity.
If you trade your vehicle in to the dealer and it's upside-down, the dealer will cover the difference up to $5,000. If you sell your vehicle in a private sale and it's upside-down, GM will send you a check to cover the difference up to $2,500.
In the private party sale option, you only have 7 days from when you sell your car to go to a GM dealer and buy a new vehicle.
Here are a few important things to note. If your original car loan was taken out for more than 110% of the vehicle MSRP, GM's plan won't cover the excess. Also, it doesn't apply to leases or balloon payment loans. Finally, the maximum finance term is 72 months.
This negative equity coverage plan is only good if you plan to buy a new GM vehicle now and also for your next car. So if you love GM, this will be good for you. It's also good for those who want to buy a GM truck or SUV, since those vehicles' values have seen such big declines lately. Most people paying on an auto loan for a SUV or truck are usually upside-down, which leaves them with few options when they are ready to trade the vehicle in toward a new one.
If you want more information on GM's Vehicle Value Protection Program,
click here
.