Ludacris Disturbs Tha Peace on a 200-MPH Motorcycle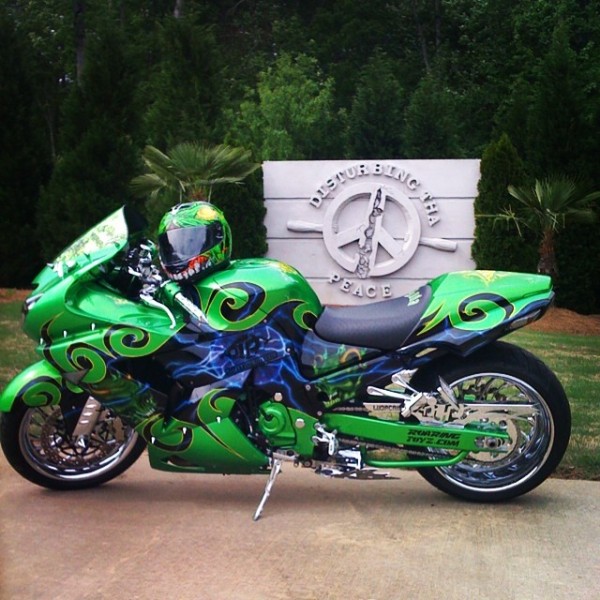 Ludacris' favorite car is his Acura RL, but that's not very exciting, so when he feels like getting wild he hops on his custom 200-mph Kawasaki ZX14. The Kawasaki ZX-14 starts at just $16,000, but with a 1.4-liter four-cylinder engine it will easily outrun his Bentley Continental GTC.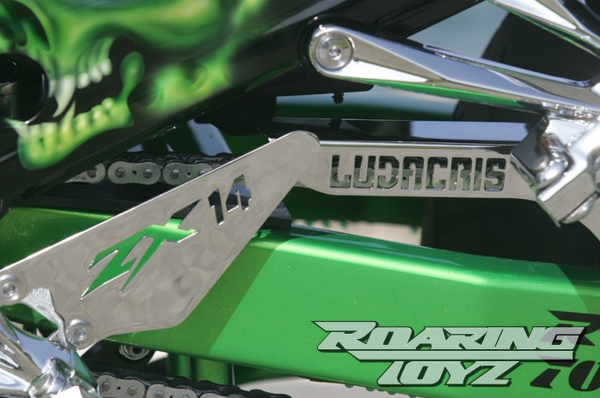 Ludacris spent a little bit more than the buying price on customizing his motorcycle, giving it a unique paint job and lots of chrome pieces. The bike even had Ludacris' name on it.
Ludacris loves his bike so much he featured it in his video for his song Representin with Kelly Rowland.
Source: Celebrity Cars Blog