Strategic Ways to Shop for a Car Loan
With the economy going through some major changes right now, car shoppers should know that they can't just go to the dealer, pick out the car they want, sign the paperwork and drive it off the lot.
"The days of no money down, walking onto the lot with checkered credit are over," says John Ulzheimer, president of consumer education for
Credit.com
and a CNBC contributor.
Buyers need to have a down payment and good credit to get excellent terms on an auto loan right now, he says. Lenders are asking for larger down payments in case the car ends up getting repossessed. Then they won't have to take as much of a hit and will be able to cover costs of repossession if needed.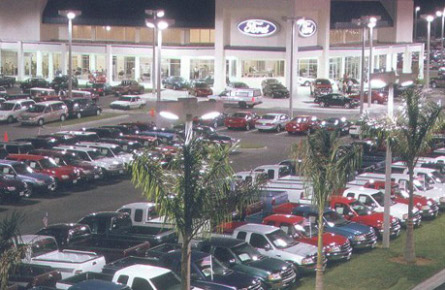 Before you go car shopping, check out John's tips below.
"Lenders are in business to make money," Ulzheimer says. "They're all shell shocked right now and in survival mode."
In the past, someone with a 520 credit score could get a $50,000 auto loan for a Range Rover, he explains. Now, no one would finance that person unless they put so much money down that the lender wouldn't lose any money on the deal if it went bad.
"I've seen consumers with credit scores in the low 500s get approved at buy-here-pay-here dealerships," Ulzheimer says.
He also says that sometimes Chase will finance consumers with low credit scores. Car shoppers at different levels of credit scores have different options, but all car shoppers should know that there are some tips they should follow when applying for a car loan.
What you need to know before you go car shopping: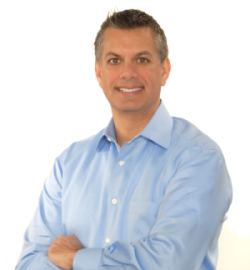 ·

        

Most lenders will only pull one credit report. Know what both of your two scores are (Experian stopped selling its score to the public Feb. 14, but still gives it to lenders). Know which credit reporting agency the lender uses before you apply. Apply for your car loan with the lender that uses your highest credit score.
·

        

If you have bad credit and absolutely need a car, have someone co-sign. The blending of information may help you get approved for an auto loan and at a better rate because there are two people on the note. The downside of co-signing is that both people will get penalized if the payments aren't made.
·

        

Don't go into a car buying deal expecting to get a loan. Get pre-approved first. The captive lender should beat any pre-approved loan offer, but it gives you back-up financing if they can't.
·

        

A huge unknown factor for car shoppers is your auto industry option score. This score more heavily weighs auto loan payment history. So even if you don't have great credit, if you have a great car loan payment history, you'll have a better chance of getting a good rate.
While it's hard right now for someone with bad credit to get approved for a car loan, it doesn't mean it will stay that way forever, Ulzheimer explains.
"Lenders have very bad memories," Ulzheimer says. "In 24 to 36 months, they may be back in the same situation where they think they can assess risk better than another lender."
This whole situation we're in does have a silver lining, he says.
"It's a frying pan upside the head wake-up call for some people," Ulzheimer says. "People bought cars they couldn't afford and the lenders allowed it."
John Ulzheimer gives tips to consumers about the top credit score myths on CNBC's "On The Money" Web Extra in the video below.
Copyright © 2009 AutoLoanDaily.com. All rights reserved. This material may not be published, rewritten or redistributed without permission.
Top image via ridelust.com.