Victoria Beckham in Her Special Edition Range Rover Evoque
Victoria Beckham helped design the Special Edition Range Rover Evoque, so of course she owns one. Posh Spice, whose husband David Beckham recently bought an Audi S8, was spotted putting her money where her mouth is and proving that she's not just a paid spokeswoman for the Range Rover Evoque, but also a driver.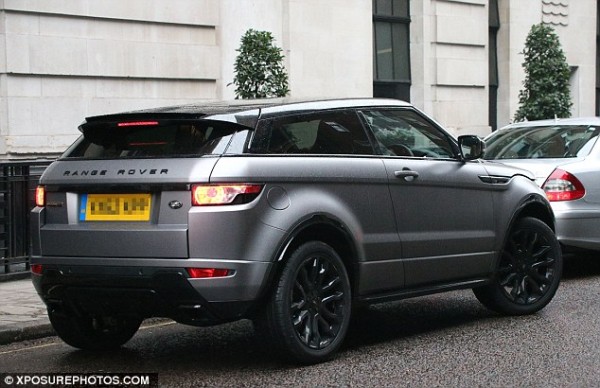 The Victoria Beckham Range Rover Evoque was designed with input and inspiration from Beckham and has a matte black paint job combined with gloss black wheels and rose gold accents. Inside, the Evoque Special Edition has tan leather seats with baseball stitching that the Evoque's site calls a tongue in cheek reference to Beckham's husband David's sporting past. The casually dismissive way that baseball stitching is used to reference soccer star David Beckham's career proves the hypothesis that the rich, fashionable women like Victoria Beckham and Giselle who marry sports stars really aren't impressed by what their husbands do.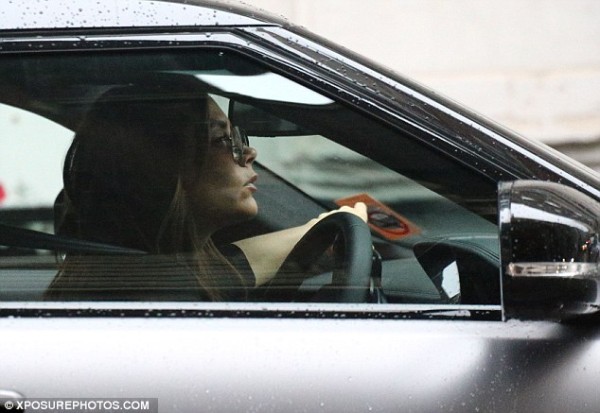 The Victoria Beckham Range Rover Evoque has what might be the best automotive web page I've ever used. Check it out by scrolling down with your mouse wheel and you'll see what I mean.
Images via Celebrity Cars Blog.