Best-Selling Certified Pre-Owned Vehicles in 2010
Certified pre-owned vehicles continue to be a popular choice for car buyers. For the additional cost you pay compared to a non-certified pre-owned vehicle, buyers usually receive fully-inspected, reconditioned vehicles with a warranty.
With the used car market still experiencing short supply and high demand, prices are up for all used cars, whether they're certified pre-owned or not. Edmunds.com recently estimated that the average price paid for a three-year-old vehicle in September was $18,832, up $1,471 from September 2009.
MSN Autos looked at manufacturer sales figures for certified pre-owned vehicles to find the top 10 best-selling CPO vehicles during the first six months of 2010.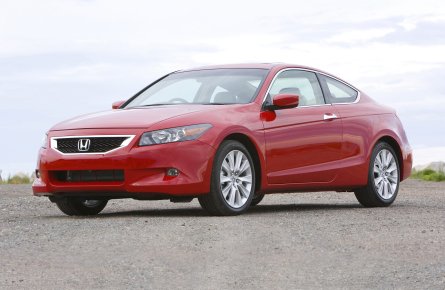 Honda Accords were one of the best-selling CPO vehicles the first half of the year.
Keep in mind that in general, a used car loan rate will be higher than a new car loan rate, which will cost you more to finance the car. Some certified pre-owned programs offer discounted auto loan rate incentives on select models to attract buyers. Even luxury automakers offer auto loan rate incentives on their certified pre-owned models.
Even with discounted car loan rates for certified pre-owned vehicles, the high demand and high prices for all used vehicles means shoppers may want to consider a new vehicle during their research as well.
MSN Autos found these vehicles to be the top 10 best-selling CPO models in the first half of this year. If one of these was on your short list, be prepared to possibly pay more and have a harder time negotiating the price.