Mazda to Stop Production in Japan, Will Suspend U.S. Dealership Orders
Mazda said today it has stopped U.S. dealership orders of its Japan-built vehicles. The automaker said it is not taking any more new vehicle orders in the U.S. because it plans to stop production in Japan on Monday after it briefly reopened its plants there, The Wall Street Journal reports.
This will reportedly affect new vehicle shipments for the month of May in the U.S. It affects most of Mazda's vehicles because only a couple models are built in the U.S. Mazda said it doesn't know when it will be able to take orders from U.S. dealers again, The Wall Street Journal reports.
The Mazda vehicles that will be most affected are the Mazda3, MX-5 Miata and CX-9. The Mazda2, Mazda5 and CX-7 may also be affected. The Mazda6 and Tribute are built in the U.S., so their inventory may not see a shortage.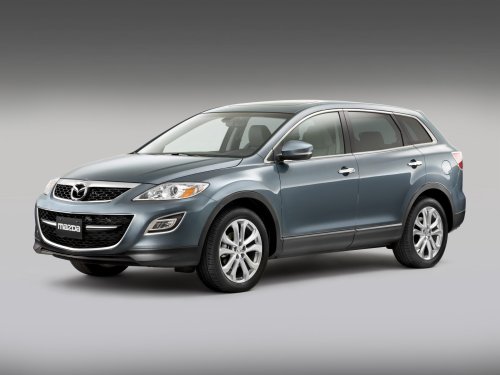 The Mazda CX-9 SUV could be harder for shoppers to find in the coming months.
A suspension in orders from U.S. Mazda dealers may result in a shortage of new vehicles on Mazda dealership lots. This could cause prices to increase and shoppers may lose some of their negotiating power on the vehicle's price.
It could also affect new car incentives on Mazda models. Mazda has been offering zero percent and low auto loan rates the past few months, as well as sign and drive leases and discounted monthly payment leases. Mazda's 0 percent auto loan financing is available in March for up to 60 months on the 2011 Mazda2, as well as the 2011 and 2010 Mazda3, Mazda6, CX-7 and CX-9. Mazda's auto lease deals in March feature 36-month leases with a couple thousand dollars at signing and are available on most models.
Mazda is expected to announce its April new car incentives either later this week or early next week. With a potential shortage of new vehicles, it will be interesting to see if the automaker reduces or cuts any auto loan rate or lease incentives in the next few months.