Miley Cyrus Gets Can-Am Spyder Gift From Dad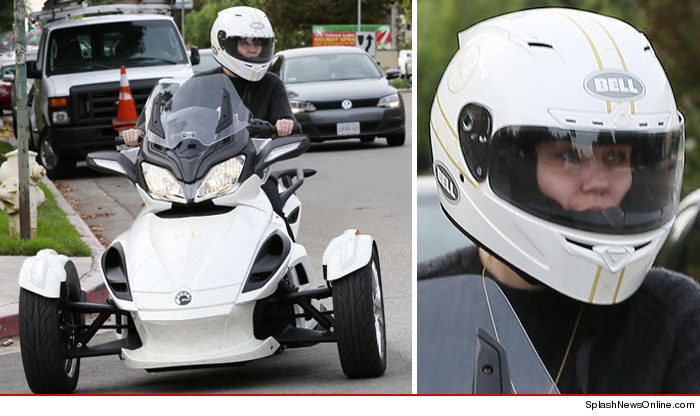 Miley Cyrus has something a little more exciting in her garage these days. Miley might drive her Maserati or her Porsche (which certainly aren't boring cars) to work, but for fun she now has a custom Can-Am Spyder three-wheel motorcycle.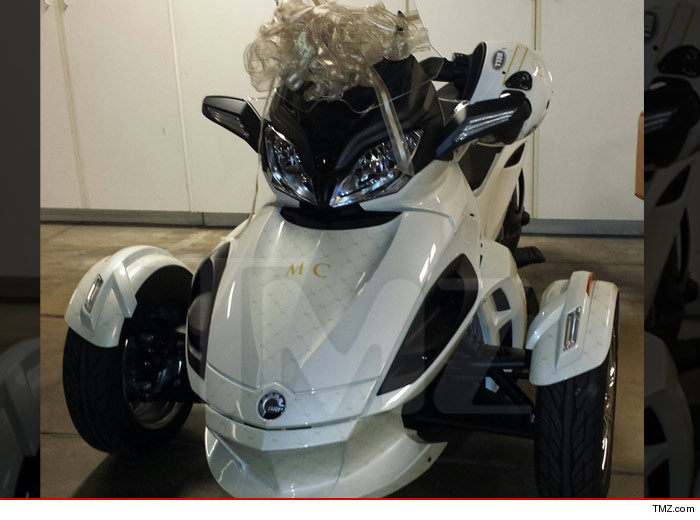 Miley Cyrus' Can-Am Spyder was a gift from her father Billy Ray Cyrus and has a custom designer paint job. Those aren't little Chanel or Louis Vuitton logos on the Spyder, it actually says "MC" over and over in the pattern.
Miley might not look as cool on her Can-Am as Charlie Hunnam from Sons of Anarchy does on his Harley, but a three-wheeler isn't a bad way to get used to being on a motorcycle, and it's a lot more fun than a car. Maybe Miley will upgrade her game soon and we'll see her on a custom chopper or a Hayabusa.
Miley isn't the only star to get a car as a present from a parent, Floyd Mayweather got a Mercedes-Benz G63 AMG from his mom and Sean Kingston's mom bought him a Range Rover.
Images via TMZ.