Tyga's Fiancée Blac Chyna Drives a Mercedes G63 AMG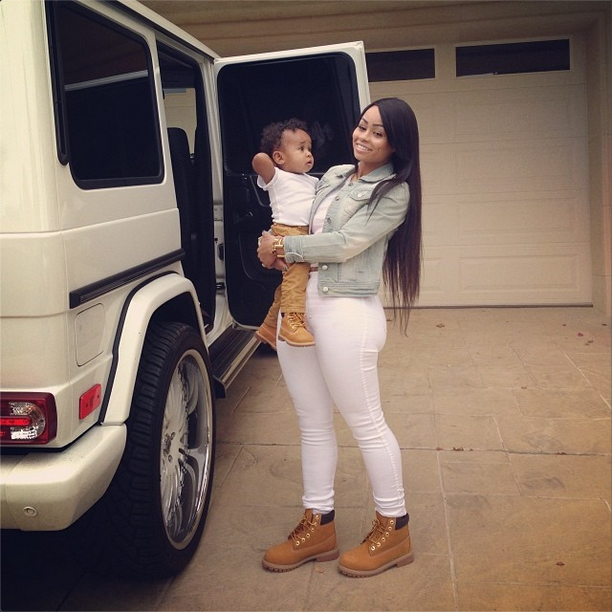 Blac Chyna is a model and fiancée of rapper Tyga as well as the mother of his baby, so it's not surprising that Tyga would buy her a car. Since Tyga isn't a normal guy with normal guy money, he can afford to put his lady in a $140,000 Mercedes-Benz G-Class SUV. Since we already know Tyga is a car guy, it shouldn't surprise anyone that he would.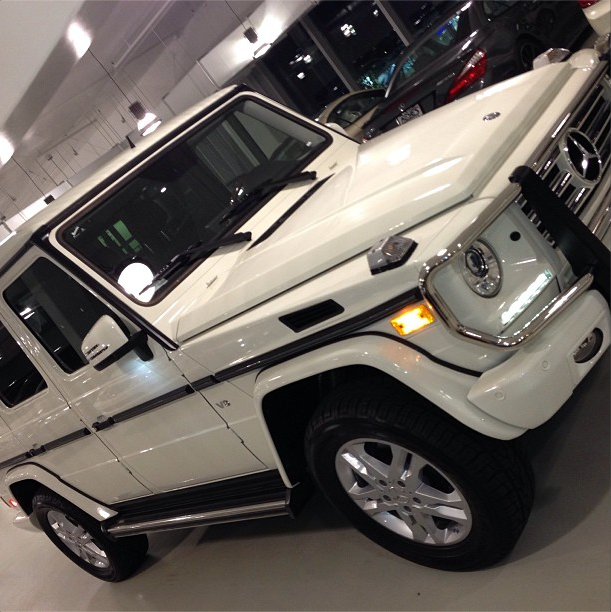 Blac Chyna posted pictures of her all white Mercedes-Benz G63 AMG to Instagram with the caption "All Smiles …. Thank u Daddy :)"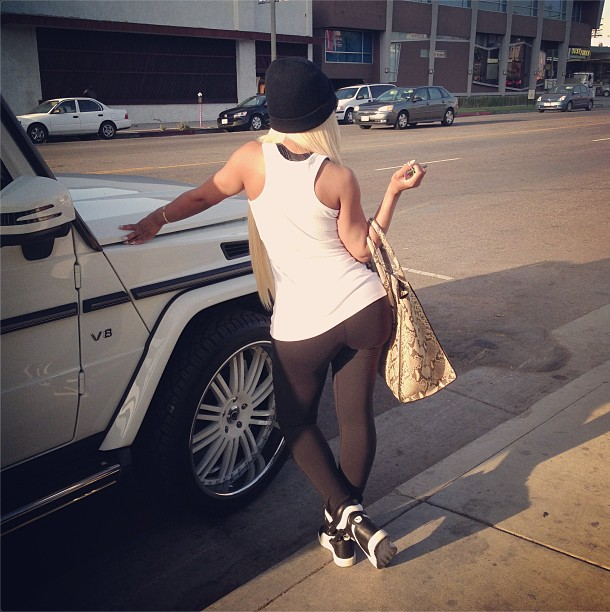 Two months later, Blac Chyna posted this picture showing off the Mercedes' deep dish white painted wheels and her famous rear end.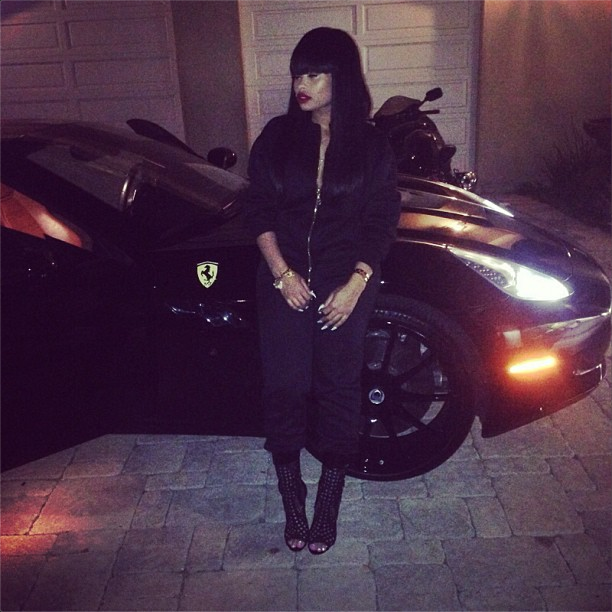 Blac Chyna also posed with a Ferrari California. If the Ferrari belongs to her and Tyga, it would join a very impressive garage. In addition to the G63 AMG, Tyga has a Rose Gold Lamborghini Aventador, a Mercedes-Benz SLS AMG and a Rolls Royce Phantom.
Images via Blac Chyna's Instagram.