LeBron James Buys Porsche Panamera For His Mom On Her Birthday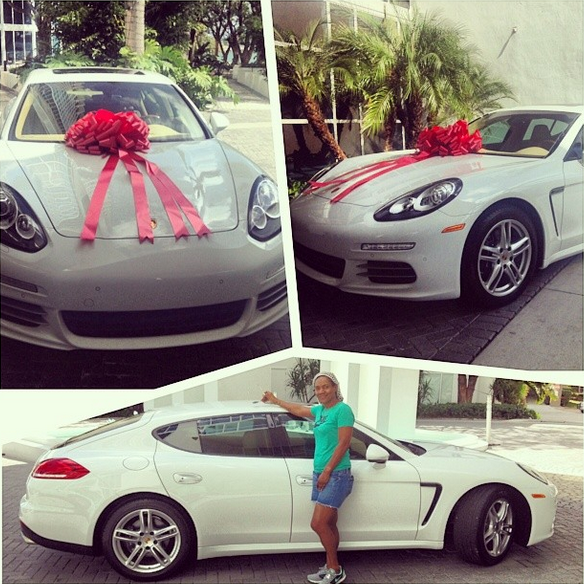 LeBron James bought his mom a Porsche Panamera for her birthday. In terms of presents, you could do much worse, a Porsche definitely beats a box of candy and some flowers. It will look nice next to LeBron's Maybach and Mercedes-Benz S63 AMG.
Based on the wheels, it looks like LeBron bought his mom a Porsche Panamera Turbo. The Panamera Turbo starts at $140,000 and has a 520-horsepower twin-turbocharged V8 engine that propels the full sized car from a dead stop to 60-miles per hour in 3.9 seconds. Of course, Porsche does offer buyers of the slower Panamera models the option to buy the turbo wheels, so LeBron's mom's Panamera could be any of the models.
LeBron James isn't the only celebrity that gives out cars for birthday gifts, Paris Hilton got a Lexus LF-A for her 30th birthday and Jay-Z got a Bugatti Veyron from Beyonce as a Birthday gift. Floyd Mayweather even got a Mercedes-Benz G63 AMG for a 4th of July Gift. Miley Cyrus got a Can-Am Spyder as a gift from her dad. Eva Longoria got a Tesla Model S for Christmas this year.
Image via Instagram.