Victoria Beckham In Her Blacked Out Jaguar XJ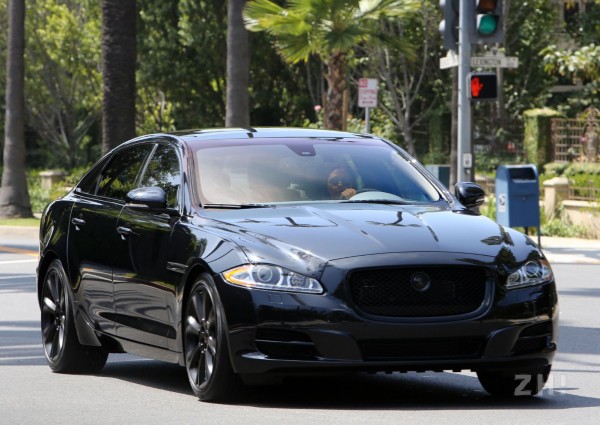 Victoria Beckham was spotted driving a blacked out Jaguar XJ in Los Angeles recently. Victoria Beckham, formerly known as Posh Spice, drives the top-of-the-line Jaguar XJ, which start at $73,200 for a base model but can cost as much as $155,000 for an XJL Ultimate.
Victoria Beckham and her husband David Beckham have a long history of blacking out their cars. David Beckham has had a blacked out Jeep Wrangler and a blacked out Porsche 911 Turbo. David Beckham also has an Audi S8 that we only saw when he first bought it, so we can only assume that he murdered it out. Beckham's Rolls Royce Phantom is black with black wheels, but he left the grill silver. Victoria Beckham is a trend setter, so Range Rover had her consult with their designers on a special Victoria Beckham Range Rover Evoque, which is flat gray with rose gold accents, giving it a much more refined look than simply blacking the car out.
If you had the choice between Victoria Beckham's London ride, the flat gray Range Rover Evoque, or her LA ride, the blacked out Jaguar XJ, which would you pick?
Image via Celebrity cars Blog.