Robin Thicke's Range Rover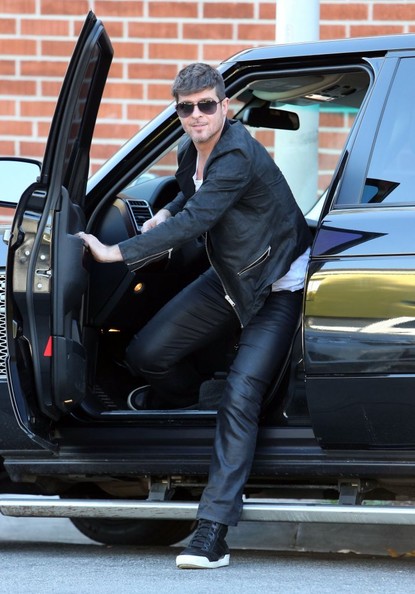 Robin Thicke might talk a big game about being a player in his songs, but in real life the singer is a devoted family man. Robin Thicke was spotted dropping his son off at school recently in his 2013 Range Rover HSE.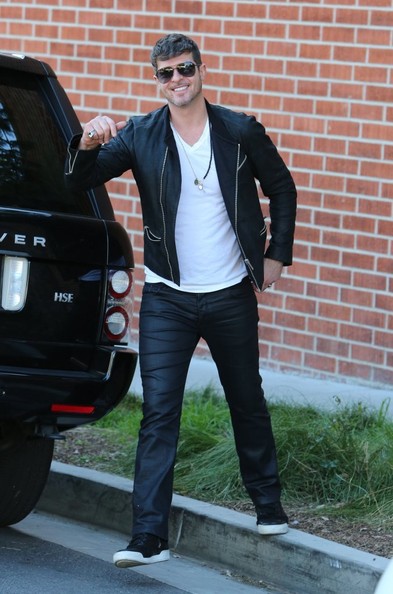 The 2013 Range Rover HSE, which is the model Robin Thicke owns, is powered by a 5.0-liter V8 engine with 375-horsepower. The Range Rover HSE starts at $87,650 and has all the luxury features you could want, including air conditioned seats.
Robin Thicke isn't the only celebrity who loves the comfort and luxury of the Range Rover. Meek Mill, Sean Kingston, Ryan Lochte, Amar'e Stoudemire Chris Brown, Russel Brand, Justin Bieber, Kendall Jenner and Jessica Simpson all drive Range Rovers. Victoria Beckham worked with Land Rover to design her own Evoque. Even Bob Marley owned a Land Rover.
Images via Zimbio.